In celebration of independent bookshops around the UK I took part in Independent Bookshop Week's bookshop crawl today (how many time can you use independent in one sentence, am I right?).
I travelled to four of the five bookshops (unfortunately I ran out of time) in Edinburgh that were involved in IBW 2014 and did some shopping. Unfortunately I couldn't do as much damage as I wanted to because I am going home to Canada in just under two months and my suitcase is already under a lot of threat of being overweight…so you see the issue.
I was so happy I was able to participate in this event because there really is nothing better than going to bookshop to pick up a physical book, and I always find the experience in independent bookshops to be so great. In the shops I visited I engaged in conversation with the workers; gushing over recent favourite reads, complaining about movie covers, and really just enjoying some chat with people who understand your crazy love for books.
It is always a much more intimate experience shopping in an independent bookshop because you know every book there was carefully selected for one reason or another.
The four bookshops I visited were The Edinburgh Bookshop, Looking Glass Books (the only place with IBW stickers, oddly enough), Word Power Books, and Golden Hare Books.
Now on to the fun part….the haul! Here we go: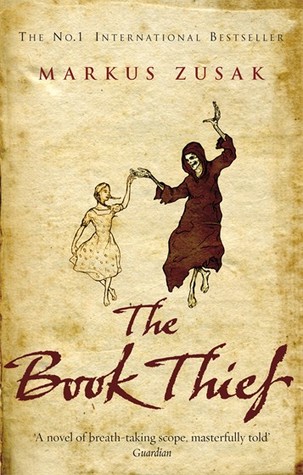 The Book Thief by Markus Zusak
Publisher: Black Swan
Released: September 8th 2007
Genre: YA Historical Fiction
Pages: 560
Goodreads Description (blurb on back):  1939. Nazi Germany. The country is holding its breath. Death has never been busier.
Liesel, a nine-year-old girl, is living with a foster family on Himmel Street. Her parents have been taken away to a concentration camp. Liesel steals books. This is her story and the story of the inhabitants of her street when the bombs begin to fall.
SOME IMPORTANT INFORMATION – THIS NOVEL IS NARRATED BY DEATH.
It's a small story, about: a girl, an accordionist, some fanatical Germans, a Jewish fist fighter, and quite a lot of thievery.
ANOTHER THING YOU SHOULD KNOW – DEATH WILL VISIT THE BOOK THIEF THREE TIMES.
Goodreads Rating: 4.37 out of 5
Why I picked it up: I've been wanting to read this book for a while now and since there is a movie out I think it is time for me to read this bad boy. Also, LOOK AT THAT BEAUTIFUL COVER.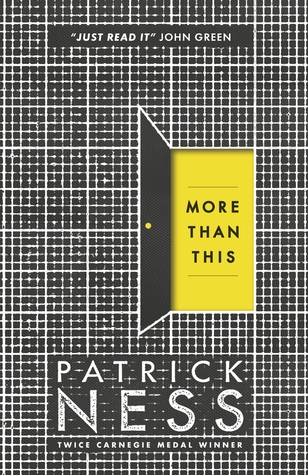 More Than This by Patrick Ness
Publisher: Walker Books Ltd
Released: September 1st 2013
Genre: YA Science Fiction/Dystopian
Pages: 480
Goodreads Description (blurb on back): A boy drowns, desperate and alone in his final moments. He dies.
Then he wakes, naked and bruised and thirsty, but alive.
How can this be? And what is this strange deserted place?
As he struggles to understand what is happening, the boy dares to hope. Might this not be the end? Might there be more to this life, or perhaps this afterlife?
Goodreads Rating: 4.04 out of 5
Why I picked it up: A few of my friends have read this book and recommended it to me. I've also heard great things about Patrick Ness in general and wanted to start reading some of his work. Super excited to get started on this one.
BONUS BOOK: When I purchased this from Looking Glass Books I got a copy of Freight Books' 101 Uses of a Dead Kindle by Adrian Searle and Judith Hastie and it is just as good as you think it is.
The Shock of the Fall by Nathan Filer
Publisher: Borough Press (HarperCollins)
Released: May 9th 2013
Genre: Adult Contemporary
Pages: 314
Goodreads Description (blurb on back): 'I'll tell you what happened because it will be a good way to introduce my brother. His name's Simon. I think you're going to like him. I really do. But in a couple of pages he'll be dead. And he was never the same after that.'
Debut novel about one man's descent into mental illness, following the death of his brother in childhood. Filer is a mental health nurse with a unique and startling insight into mental illness, and this book highlights a much-neglected subject.
Goodreads Rating: 3.86 out of 5
Why I picked it up: I watched a great review of book by Peruse Project's Regan and I knew it was something I needed to read.
And there you have it.Those are the books I picked up today and, honestly, they all sound like tearjerkers. I guess I was in a mood. I can't wait to read all these books and I hope everyone who participated in today's bookshop crawl had as much fun as I did!