I really need to step up my reviewing game. It has been extremely weak as of late and I am extremely sorry. I should probably also apologise for not posting in a while, but I've been so busy at home and with all the other stuff I work on (4YE and Hashtag Magazine)…plus TIFF (the Toronto International Film Festival – I saw Benedict Cumberbatch in the flesh and I don't know how to deal with it. Let me know if you want to see some pictures and I can put them up on Twitter!), movies and red carpets galore. Don't think I haven't been reading through all this though. During this time I have managed to finish up the Maze Runner trilogy right in time for the release of The Maze Runner movie on September 19th.
Much like with my review of the Divergent trilogy, I decided to not individually review these books but wait until I finished all three to do one collective post. I won't delay any longer, here we go: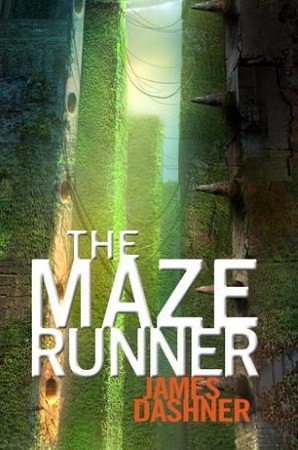 Book Details:
Author: James Dashner
Genre: YA Dystopian
Publisher: Delacorte Press
Pages: 374
Released: October 6th 2009
Goodreads Rating: 4.02
Goodreads summary:
If you ain't scared, you ain't human.
When Thomas wakes up in the lift, the only thing he can remember is his name. He's surrounded by strangers—boys whose memories are also gone.
Nice to meet ya, shank. Welcome to the Glade.
Outside the towering stone walls that surround the Glade is a limitless, ever-changing maze. It's the only way out—and no one's ever made it through alive.
Everything is going to change.
Then a girl arrives. The first girl ever. And the message she delivers is terrifying.
Remember. Survive. Run.
My Thoughts:
Going into this series I had definitely heard mixed reviews. People loved it, they hated it, and everything in between. I think it is safe to say that I thoroughly enjoyed reading this novel. It was so action packed that I found myself having to take breaks just to breathe. I flew through this one much faster than the other two in the series because I think the idea was a bit simpler than the other two as you learn more and more about the trials and WICKED as the trilogy goes on.
One of the issues I had with this book was that I really didn't feel connected to any of the characters – I think out of all of them it was definitely Chuck who I felt most connected to (which, if you have read the book is not the best thing). I found myself caring about the safety of the boys, and I didn't mind Thomas' character too much in this book (more on him in the other two novels), but I really didn't care at all about Teresa – and as the trilogy went on I became confused about her purpose to be honest.
There is one thing we definitely have to take a moment to talk about and that is the cliffhangers in this book. Although they were a tad overused you can't fault them in that they were completely useful. I couldn't get away from the book, and that epilogue was something on a whole other level.
This was definitely my favourite of the series, its action and never ending cliffhangers had me on edge the whole time; I loved it!
My Rating:
A solid 4 out of 5 stars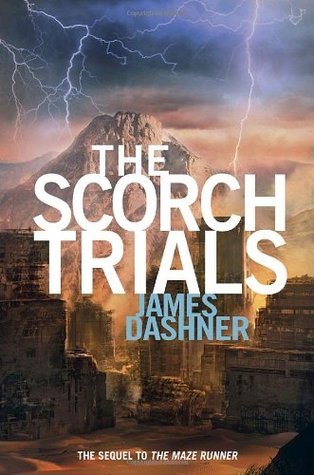 Book Details:
Author: James Dashner
Genre: YA Dystopian
Publisher: Delacorte Press
Pages: 360
Released: October 12th 2010
Goodreads Rating: 3.99
Goodreads summary:
Solving the Maze was supposed to be the end.
Thomas was sure that escape from the Maze would mean freedom for him and the Gladers. But WICKED isn't done yet. Phase Two has just begun. The Scorch.
There are no rules. There is no help. You either make it or you die.
The Gladers have two weeks to cross through the Scorch—the most burned-out section of the world. And WICKED has made sure to adjust the variables and stack the odds against them.
Friendships will be tested. Loyalties will be broken. All bets are off.
There are others now. Their survival depends on the Gladers' destruction—and they're determined to survive.
My Thoughts:
As soon as you find out that those poor kids aren't done with hellish torture you feel so bad for them, and also so sad that someone could put these children through all this shit. I think that was the main thing I was feeling, especially through the first part of that book.
Pretty early on we lose Teresa and gain Aris, and honestly the only thing I didn't like about losing her was the fact that once again there were no female characters. That is rectified when we meet Brenda, the 'Crank.' I really like Brenda, definitely more than Teresa – at least she is useful. And we do learn that more girls actually exist in this world…we just don't really get too much exposure to them, which is a shame. I wish we got to know how they made it out of the maze with so many more people. I would definitely read another book from the other groups' perspective.
While I enjoyed this one a lot, I didn't like it quite as much as the first. Mainly that could have been because I was just so angry with the fact that the kids couldn't catch a break. I also found that I was beginning to get a bit annoyed with Thomas' attitude. The character development that he should be going through just isn't happening. This is something that continues into the next book.
I do like that we finally learn some stuff in this book about WICKED, about the end of the world, about the Flare and the Cranks, and we start learning a little about Thomas' past, but I just wanted more.
Once again, there were a ton of cliffhangers in this bad boy, and as I said on Goodreads: "WHY DO THESE BOOKS KEEP ENDING LIKE THIS!? AAARRGGGG"
Second book in the trilogy, and my second favourite.
My Rating:
3.7 out of 5 stars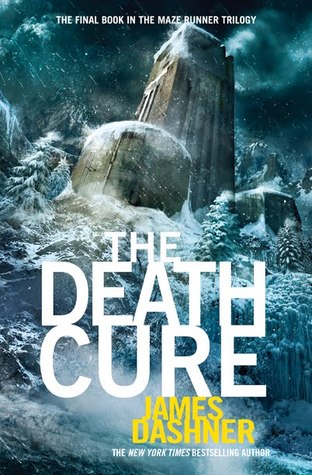 Book Details:
Author: James Dashner
Genre: YA Dystopian
Publisher: Delacorte Press
Pages: 325
Released: October 11th 2011
Goodreads Rating: 3.81
Goodreads summary:
It's the end of the line.
WICKED has taken everything from Thomas: his life, his memories, and now his only friends—the Gladers. But it's finally over. The trials are complete, after one final test.
Will anyone survive?
What WICKED doesn't know is that Thomas remembers far more than they think. And it's enough to prove that he can't believe a word of what they say.
The truth will be terrifying.
Thomas beat the Maze. He survived the Scorch. He'll risk anything to save his friends. But the truth might be what ends it all.
The time for lies is over.
My Thoughts:
By this point it is pretty obvious that this book is my least favourite of the trilogy, but that doesn't mean I didn't enjoy it. Much like the other two it was full of action and always exciting, I just found that the story wasn't as captivating as the other two and it was a little bit slower to get through.
My main complaint about The Death Cure is Thomas' stubbornness. The fact that he refused to get his memories back was SO frustrating and also baffling. As a character who wanted all the answers in The Maze Runner to someone who didn't want to take the opportunity to get the answers when it was given to him really irked me. I felt like it strayed pretty far from his original character and not in the good, character development type way. Throughout the whole book I was just totally annoyed with Thomas. I was definitely happy he ended up with Brenda though, but I don't think there was really any way it could have been anyone else.
As I mentioned in my thoughts of the first book, I still really wasn't attached to any of the characters. Which is why when main characters *SPOILER* died I felt pretty indifferent about it. Not being emotionally connected to characters is really an issue with me. Though the disintegration of Newt's sanity was difficult to watch as he was one of my favourite characters.
The ending of the series was satisfying, but I still really wouldn't say that "WICKED is good." They did the best they could in a shitty situation, but that doesn't mean they are good.
My Rating:
3.5 out of 5 stars
Overall Thoughts:
I really enjoyed this series, even though it definitely had its flaws. I never felt connected to the characters, and they didn't really develop but you still cared about their safety because you were very aware that they were kids. Maybe that's just the old lady in me. The action was very reliable all throughout the series, you always knew you were going to go on really fun, well..thrilling adventures with this group of kids. I would give this trilogy a 3.7 out of 5, overall. I would recommend this trilogy to anyone who really enjoys action packed and adventure filled dystopian stories.
Favourite Quotes:
"If you ain't scared… you ain't human."

"No. I kind of accepted it, in a way. That saving you was worth losing what we might've had."
"He turned to look just in time to see the rain start falling out as if the storm had finally decided to weep with shame for what it had done to them."
"Kill me. If you've ever been my friend, kill me."
"Awww," Minho said. "That's almost as sweet as that time she slammed the end of a spear into your shuck face."
"I don't think there is a right or wrong anymore. Only horrible and not-quite-so-horrible."