Well August was a total fail when it came to reading, but I actually have a pretty good excuse for it. I not only had to complete a 15,000 word dissertation by August 20th, but on August 24th I moved back home from Edinburgh to Toronto. I think it is safe to say that August was an extremely busy month. While I read hundreds of articles on my dissertation topic, I only managed to read one and a half books. Sad, I know. Without further ado, here are the books I read this month:
Quick revie
w:
This book is super adorable. I thought it was funny, relevant, and a very easy read. It was the first book I read after a very stressful month and it was the perfect way to just get lost in a story and just have a lot of fun. I loved the way the book touched on a very serious issue in today's society, but dealt with it and stayed humorous at the same time. To read my full review of this book click here!
My Rating:
3.5 out of 5
Quick revie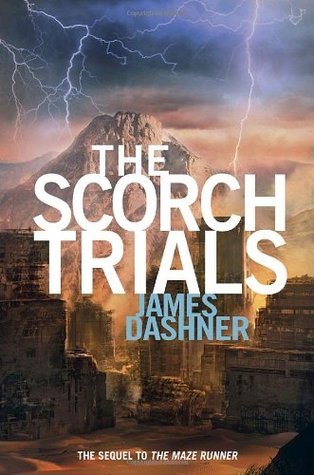 w:
I still haven't finished this book, but I can say that I am enjoying it. Since I liked the Maze Runner so much I did have really high expectations for the rest of the series, so I'm not enjoying it quite as much as I did the Maze Runner. That being said it is still crazy exciting and I can't wait to see how it ends – only 50% left! 
My Rating:
To be decided
And that's is that! I will get my September TBR up ASAP and it will be a decent size considering all this new time I have to read! If you want to follow my reading progress follow me on Goodreads or on Twitter at @throughpgs.
What did you read this month? Let me know!