To play along, just answer the following three (3) questions…

• What are you currently reading?
• What did you recently finish reading?
• What do you think you'll read next?
Here we go:
1) What are you currently reading?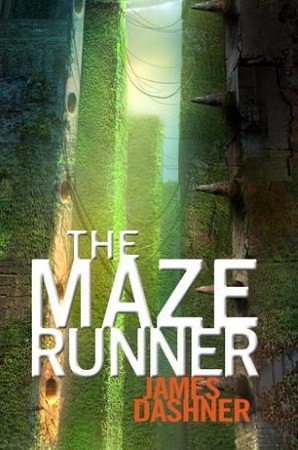 The Maze Runner by James Dashner
Goodreads Summary:
"If you ain't scared, you ain't human."
When Thomas wakes up in the lift, the only thing he can remember is his name. He's surrounded by strangers–boys whose memories are also gone.
Outside the towering stone walls that surround the Glade is a limitless, ever-changing maze. It's the only way out–and no one's ever made it through alive.
Then a girl arrives. The first girl ever. And the message she delivers is terrifying.
I'm not too far into the book, only about 22%, but I can already tell it is one of those books I won't be able to stop reading until I get to the end. I think it's safe to say I'm enjoying it for the time being.
Bonus: Currently listening to: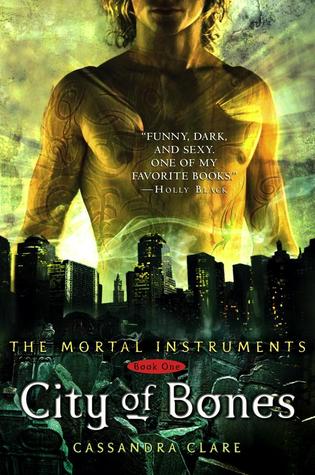 City of Bones by Cassandra Clare
Goodreads Summary:
When fifteen-year-old Clary Fray heads out to the Pandemonium Club in New York City, she hardly expects to witness a murder― much less a murder committed by three teenagers covered with strange tattoos and brandishing bizarre weapons. Then the body disappears into thin air. It's hard to call the police when the murderers are invisible to everyone else and when there is nothing―not even a smear of blood―to show that a boy has died. Or was he a boy?
This is Clary's first meeting with the Shadowhunters, warriors dedicated to ridding the earth of demons. It's also her first encounter with Jace, a Shadowhunter who looks a little like an angel and acts a lot like a jerk. Within twenty-four hours Clary is pulled into Jace's world with a vengeance, when her mother disappears and Clary herself is attacked by a demon. But why would demons be interested in ordinary mundanes like Clary and her mother? And how did Clary suddenly get the Sight? The Shadowhunters would like to know…
I caved and tried this book again…this time as an audiobook. I'm still not enjoying it as much as I thought I was going to, but it has definitely been more easier to get through when I'm just listening to it. I'm still on the edge with audiobooks, but you'll have to stay tuned to find out why. I'm almost finished listening to this; I think I only have two or three chapters left.
2) What did you recently finish reading?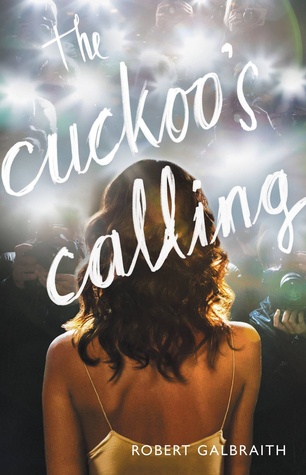 The Cuckoo's Calling by Robert Galbraith aka J.K. Rowling
Goodreads Summary:
A brilliant debut mystery in a classic vein: Detective Cormoran Strike investigates a supermodel's suicide.
After losing his leg to a land mine in Afghanistan, Cormoran Strike is barely scraping by as a private investigator. Strike is down to one client, and creditors are calling. He has also just broken up with his longtime girlfriend and is living in his office.
Then John Bristow walks through his door with an amazing story: His sister, the legendary supermodel Lula Landry, known to her friends as the Cuckoo, famously fell to her death a few months earlier. The police ruled it a suicide, but John refuses to believe that. The case plunges Strike into the world of multimillionaire beauties, rock-star boyfriends, and desperate designers, and it introduces him to every variety of pleasure, enticement, seduction, and delusion known to man.
You may think you know detectives, but you've never met one quite like Strike. You may think you know about the wealthy and famous, but you've never seen them under an investigation like this.
I really enjoyed this book…and I don't think this is my J.K. Rowling bias talking either (though I can never be too sure about that). I thought the story and characters were very engaging and I know I was kept guessing until the end about who it was. My review of this will be out soon.
3) What do you think you will read next?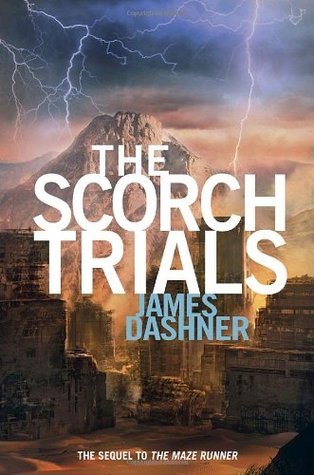 The Scorch Trials by James Dashner
Decided against a summary because I want to avoid all spoilers!
This is the best part about starting trilogies…you know exactly what book you will be moving on to next. Hopefully I stay entertained while reading The Maze Runner so reading this won't seem like a chore.
And that's it for my first WWW Wednesday. Let me know what you are reading in the comments below or link me to your list!